Use MiniTool Partition Wizard
According to the above information, it can be concluded that Windows Disk Management and Diskpart can only fix the "cloned HDD shows wrong size" issue under limited situations. You can encounter various error codes while shrinking/extending partitions with the two tools. In addition, you can't extend the FAT32 partitions with them. Is there an effective tool to extend partitions on Windows 10/11? Of course, MiniTool Partition Wizard breaks through the limitations of the Windows tools. It is a trusted and powerful partition manager that can shrink/extend/move/resize partitions easily. Here's how to fix the "hard drive shows wrong size after cloning" error using the MiniTool software.
Download MiniTool Partition Wizard Freeware
Step 1. Launch the MiniTool program to enter its main interface, and then select the partition that you want to adjust and click on Move/Resize Partition from the left pane.
Step 2. In the pop-up window, you can drag the slider bar to occupy all the unallocated space or move the whole slider bar to adjust the location of the partition. Then click on OK.
Step 3. Click on Apply to execute the process. Once done, you can open the File Explorer and check if the "hard drive shows wrong size after cloning" issue gets fixed.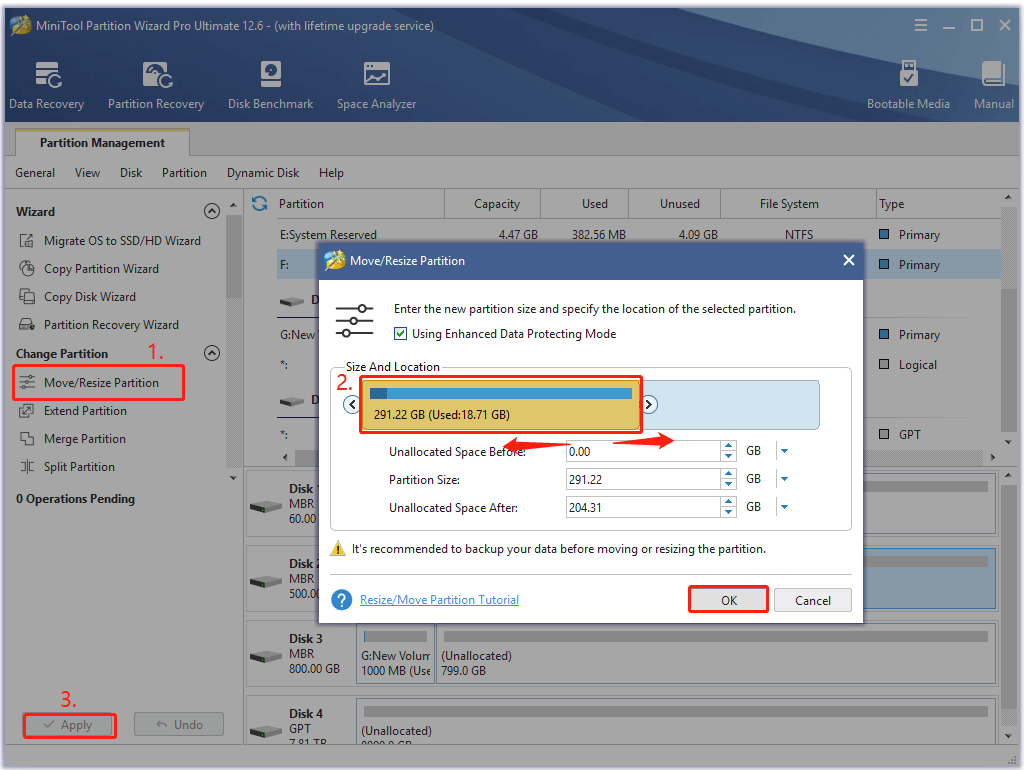 Further reading: If you cloned an MBR hard disk to an SSD/HDD with a capacity larger than 2 TB, Windows won't recognize the exceeded space. In this case, MiniTool Partition Wizard can help you convert MBR to GPT without data loss first and extend partitions larger than 2 TB.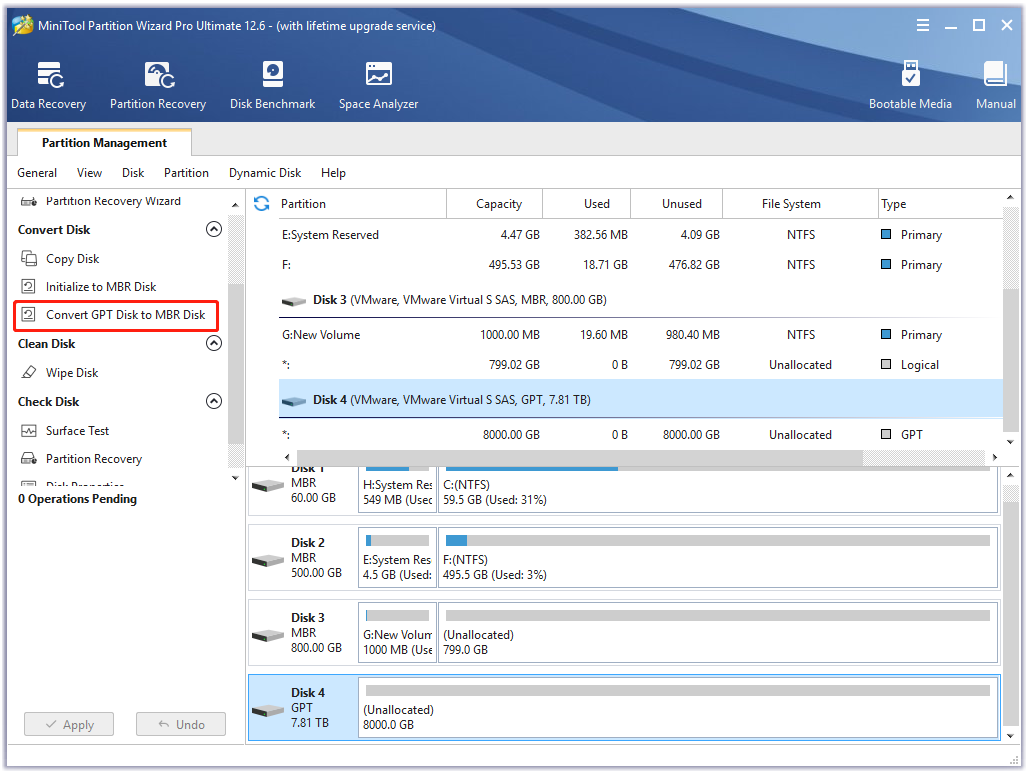 Best Solution to Avoid Cloned Hard Disk Shows Wrong Size on Windows 10/11
How to avoid the "the "hard drive shows smaller size after cloning" issue later? As discussed above, the problem often occurs after using certain third-party cloning software like CloneZilla. So, it's highly recommended you use a more effective disk cloning tool – MiniTool Partition Wizard.
The MiniTool software can copy all partitions on the hard drive to a larger SSD/HDD without the wrong disk size problem. This method has been proven by a great many people to be useful. Let's have a try.
Step 1. In the main interface, select the original hard drive from the disk map and click on Copy Disk from the left action panel.
Tips:
Alternatively, you can select Migrate OS to SSD/HD Wizard to copy all partitions or only the OS partition on the original hard drive to the target disk.
Step 2. In the pop-up window, select the target disk and click on Next.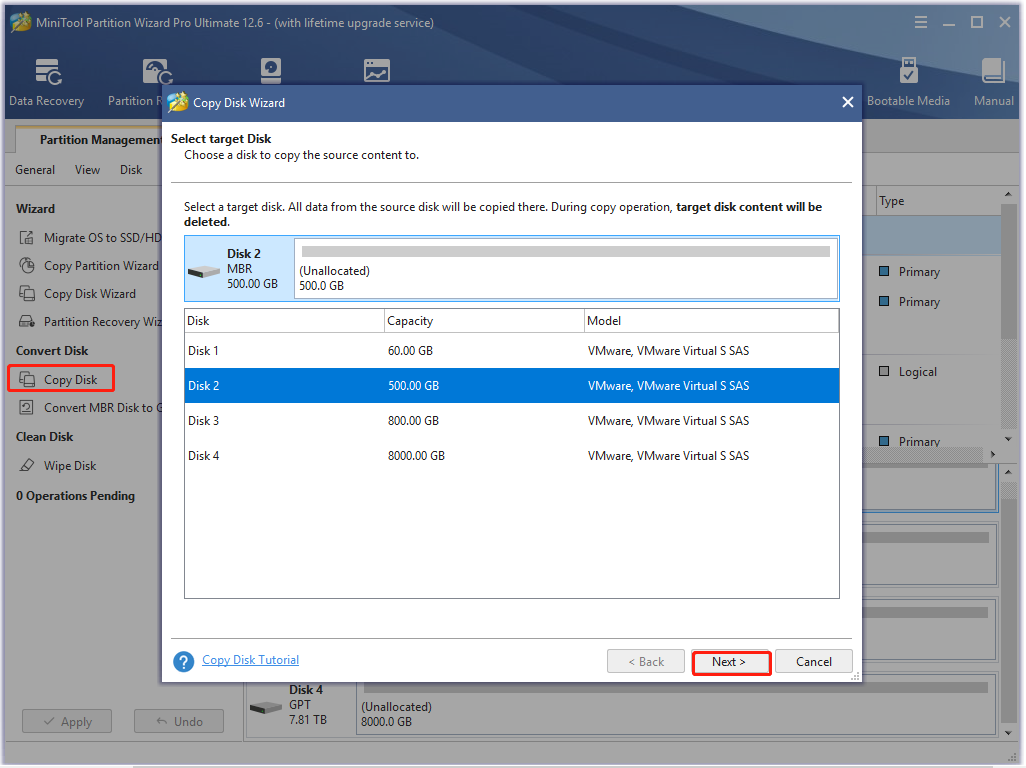 Step 3. Select copy options based on your needs and click on Next to continue. Here you can keep the default options unchanged if you are using an MBR disk.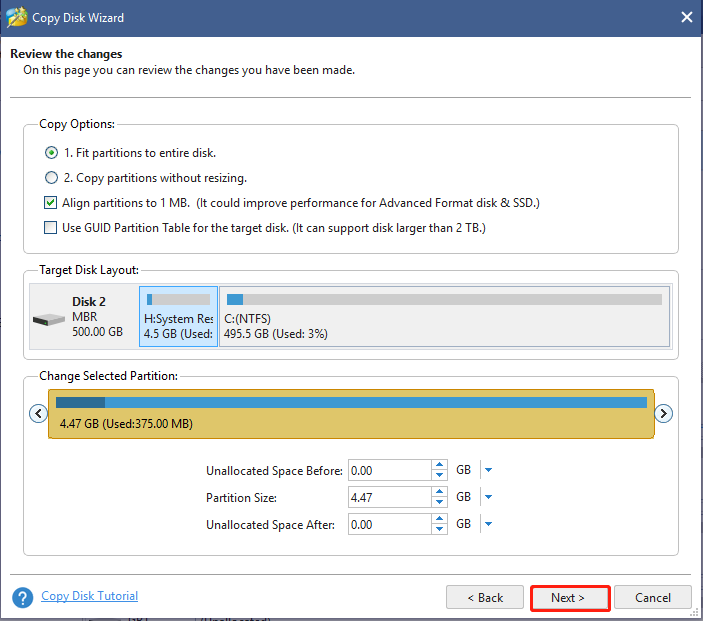 Step 4. Read the information and click the Finish button in the pop-up window. Finally, click on Apply to execute the pending operations.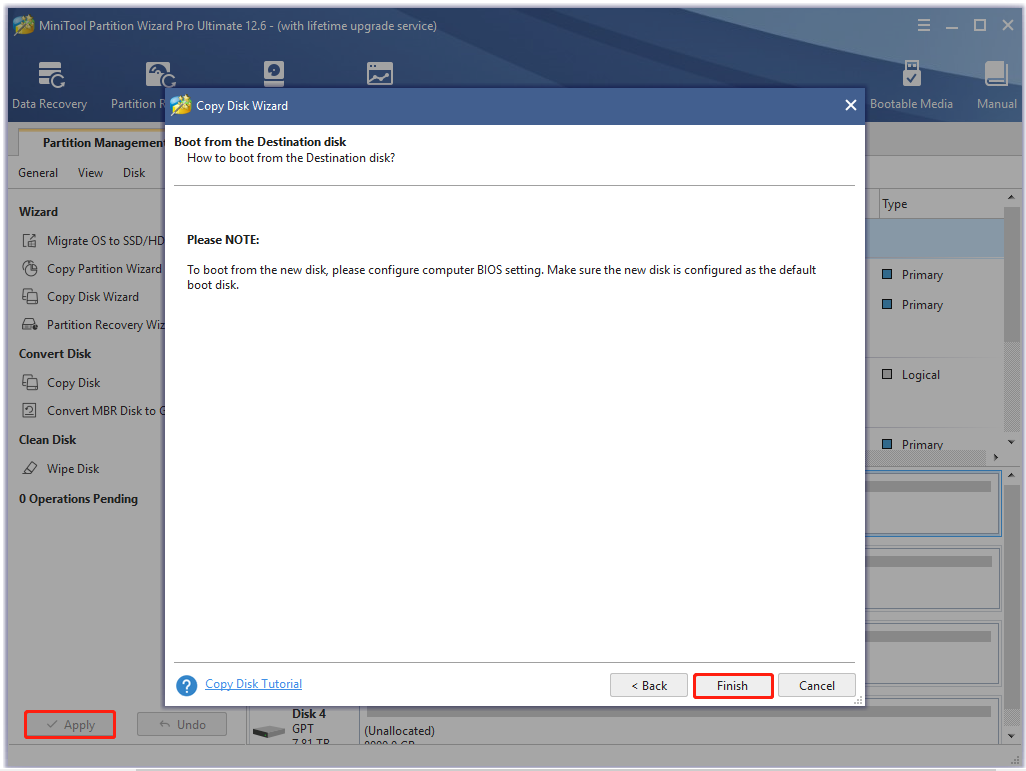 Step 5. Now, you can open File Explorer and Disk Management, and the cloned hard drive should show its full capacity as the screenshot below: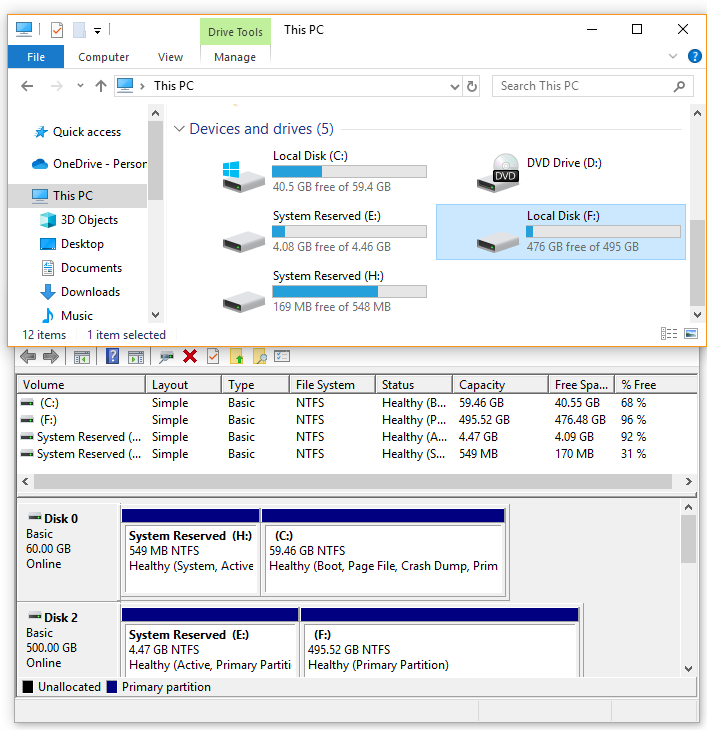 Official Website for this Post :
Clone Hard Disk Shows Wrong Size